Wellness is not a buzzy topic, but is sure seems like it this year. Forbes declared 2019 the year of the wellness revolution, Vogue called it the new luxury status symbol, and Fast Company highlighted the industry's $4.2 trillion valuation.
Earlier this summer, Sarah Barnard Design attended a panel discussion on Design x Wellness at the Helms Bakery District. The event was held in conjunction with the LA Design Festival and was moderated by California Interiors Editor-in-Chief Kelly Phillips Badal.
Three panelists, all from various design backgrounds, contributed to the lively back-and-forth, which centered around "achieving a healthy and organized life." There were a number of takeaways to be gleaned from the discussion, including how organizational systems can combat stress and how proper lighting can improve sleep quality.
The panelists had only 45 minutes to discuss the topic, but a lot more could be said about the wellness movement as it relates to interior design. A holistic approach to wellness home design goes much deeper than organizing and lighting. There are a multitude of things to consider — the paint on the walls, the upholstery of a chair, the artwork on display. "It's the interconnectivity between all the different elements that makes the space healthy and well," offers Principal Designer, Sarah Barnard.
Skilled interior designers leverage their knowledge of sustainable, non-toxic materials and finishes to craft healthy, personalized spaces for their clients. "For chemically sensitive clients and clients who value organic interiors, most often furnishings and artworks are handmade for them," says Barnard.
A recent project for a highly-educated, well-traveled client featured the use of bespoke antique reproductions. "It gives us control over the materials, natural finishes, the scale, and it allows us to support the local economy," says Barnard. Every detail was carefully considered, from the organic linen draperies to the custom designed floor sofa and the handmade, FSC-certified walnut dining table. "These are things a client would never find on their own because they are not sold in stores, and they just can't be had otherwise."
For the owners of an oceanfront penthouse, Barnard customized not only the furnishings, but all of the materials and finishes. "In this home, everything is healthy, natural and unadulterated," notes Barnard. "We used natural waxes instead of stains and sealers, natural latex foams, organic cotton batting, and organic wool batting that was spun from sheep that are only shorn in summer."
The clients selected the colors of the natural fibers artist Renae Barnard used to create a hand-woven sculpture for their home office. Crafted from wire, sash cord, cotton clothesline, wool, yarn, fleece and linen, it's a truly one-of-a-kind piece that doesn't compromise the chemical-free integrity of the home. "It's very much of them, for them," says Barnard.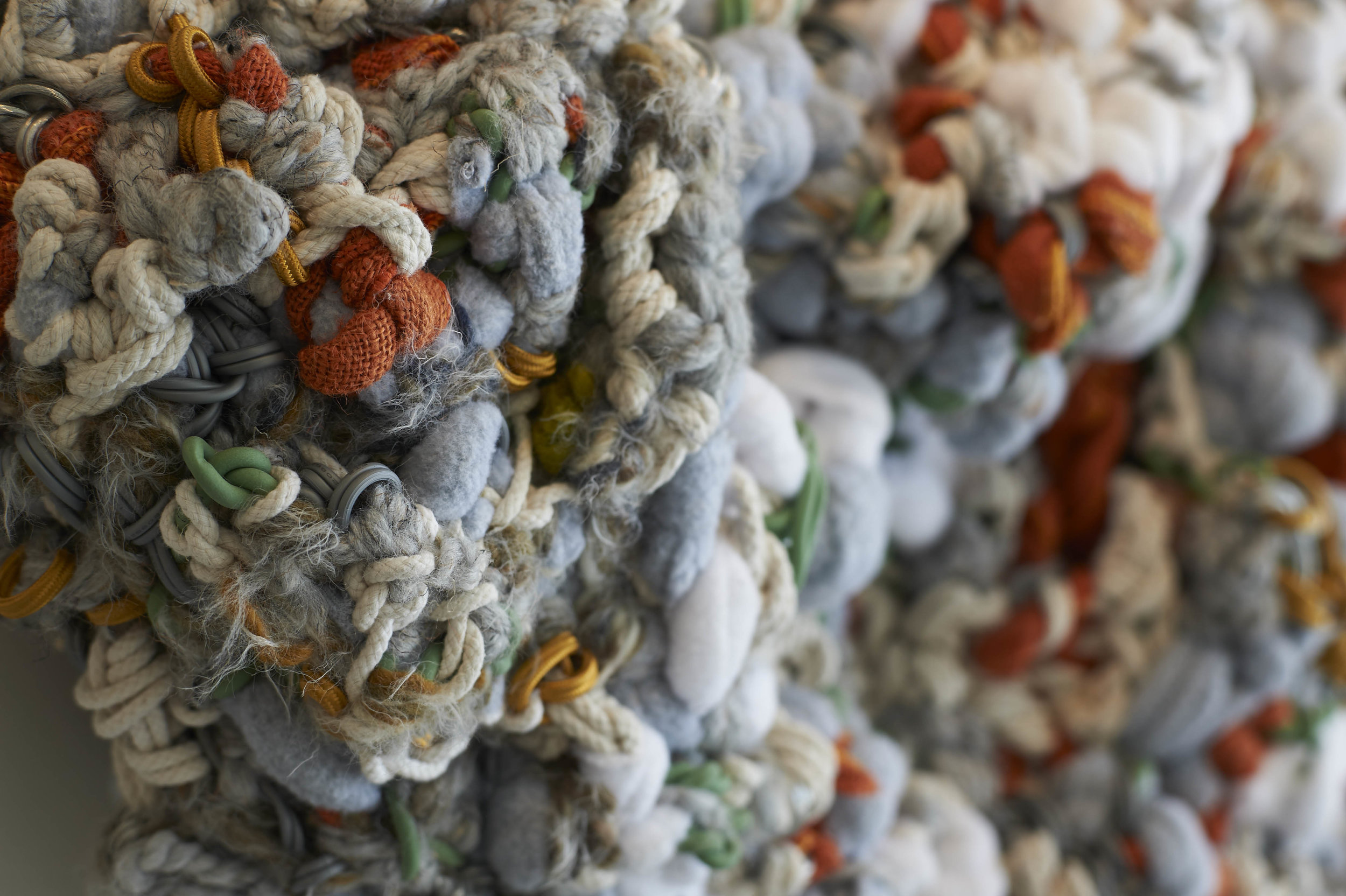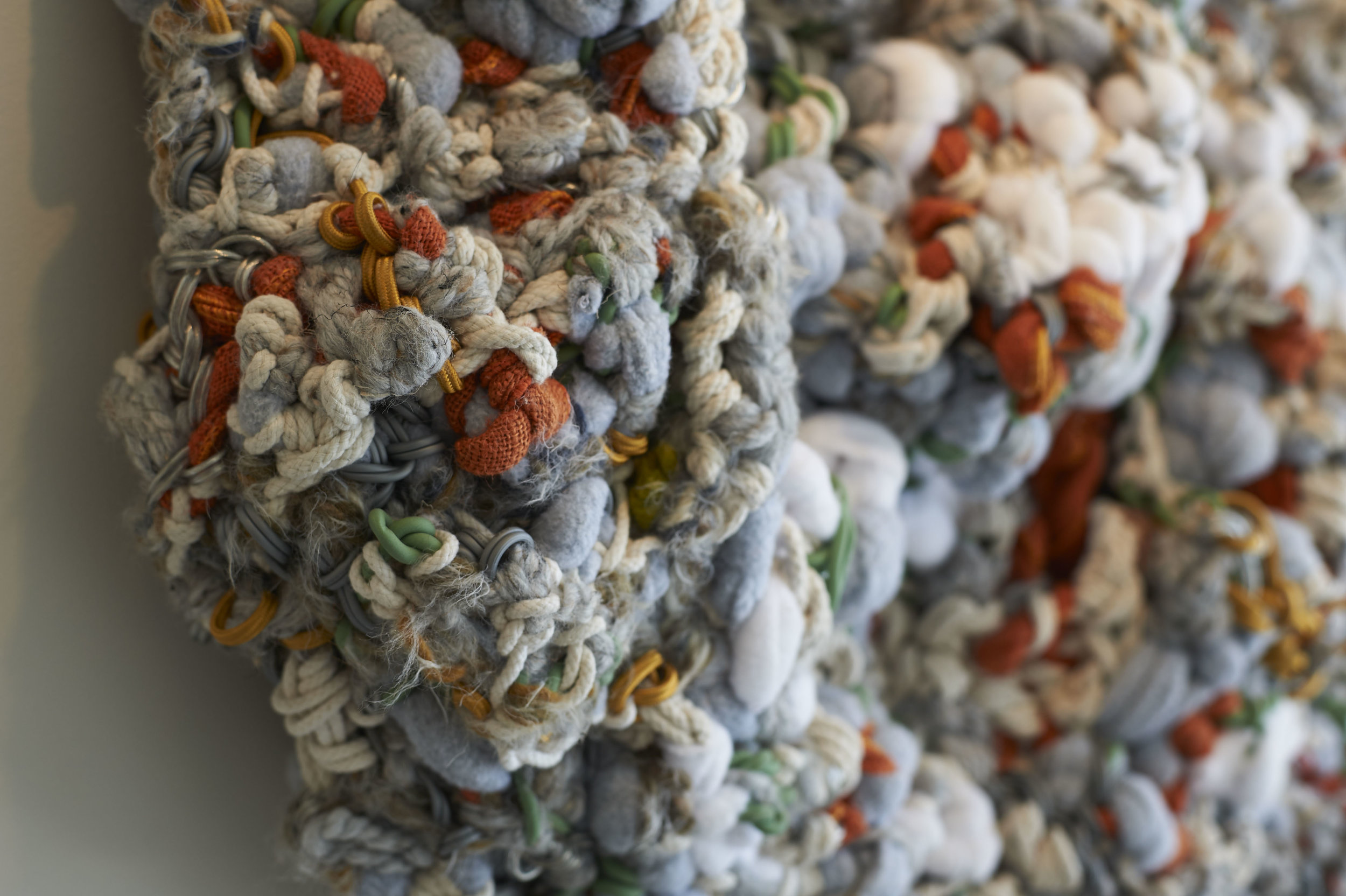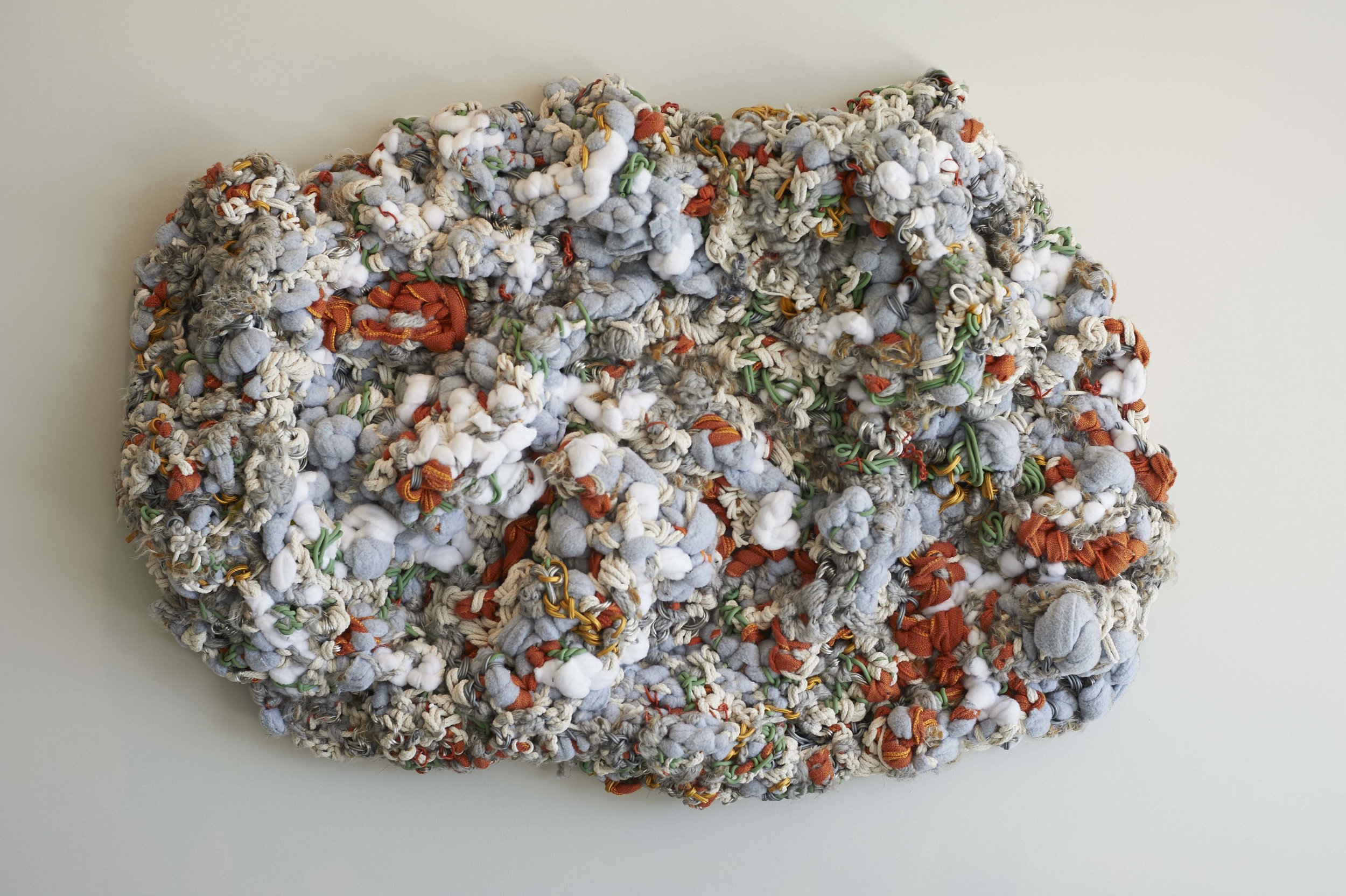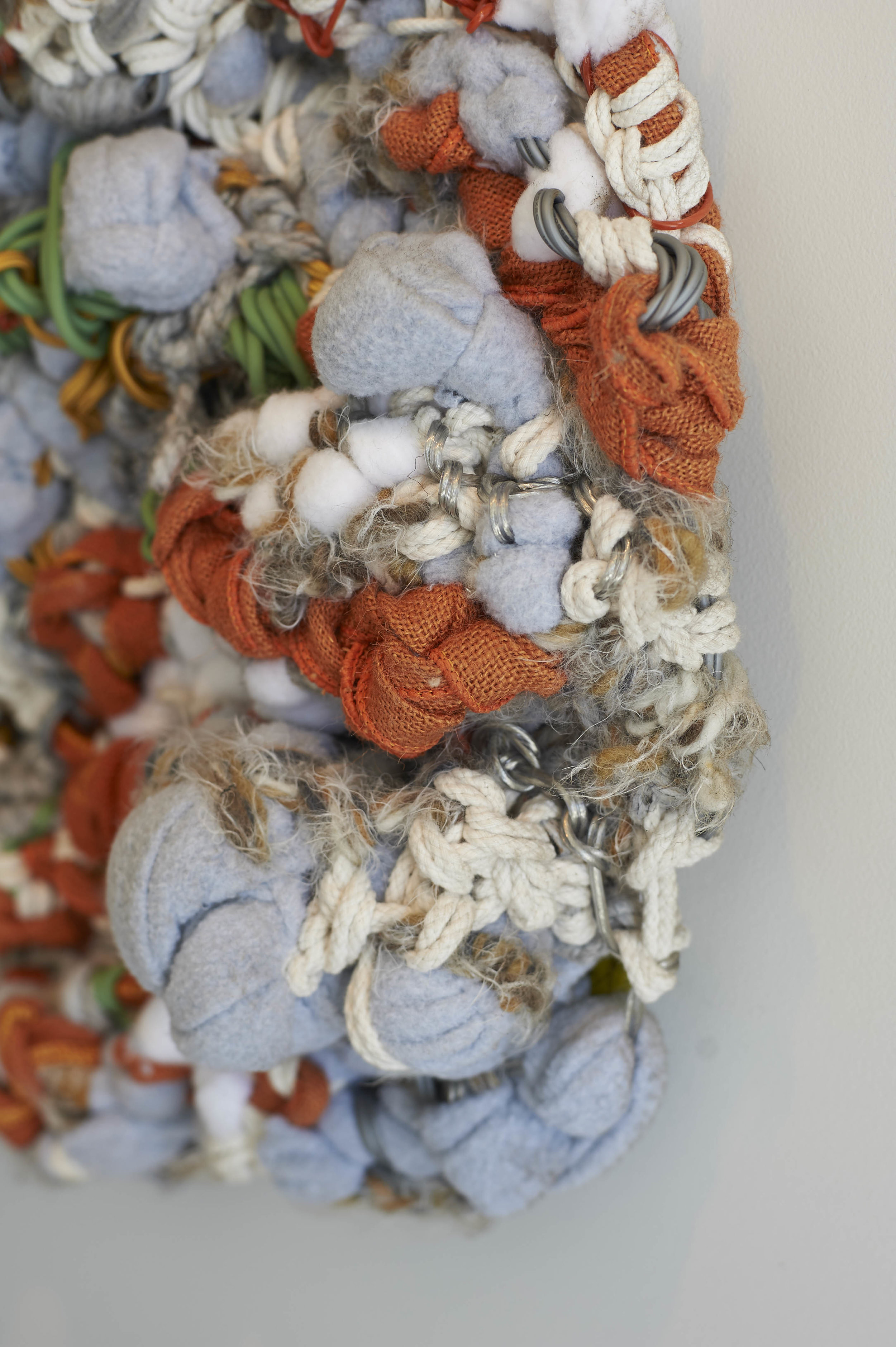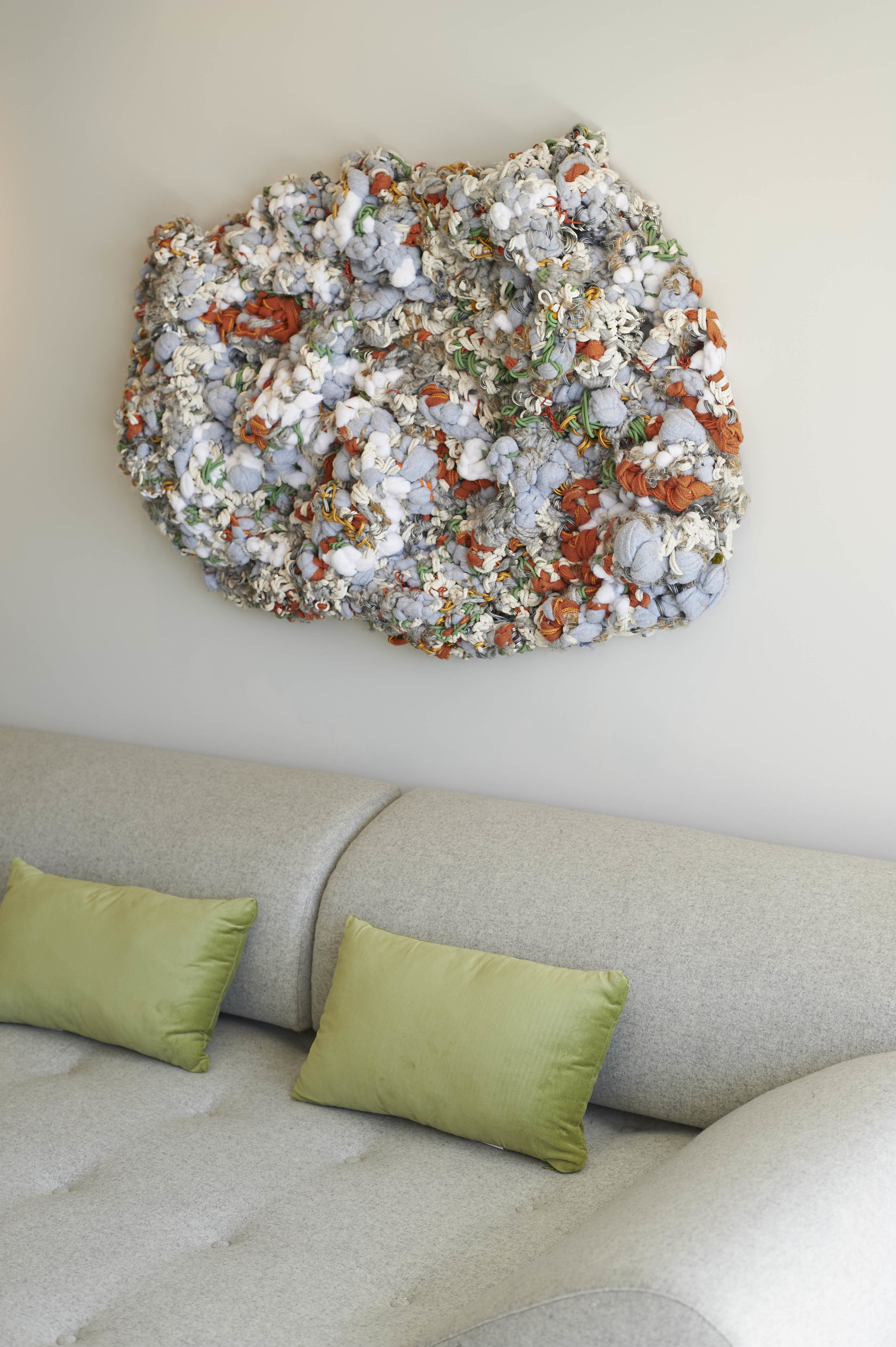 Art, in particular, contributes to our overall sense of well-being. "It stimulates your mind in the same way as the natural world," adds Barnard. One study from the University of London found that viewing art produces the same effect in the brain as falling in love, causing a rush of dopamine, a.k.a. the "feel-good hormone." Another from Drexel University revealed that making and viewing art can lower cortisol levels, the hormone linked to the body's stress response. "When we can provide views of nature, that's the first choice. But in any instance where we have a blank wall and not a window, then the next best thing to have is art. It makes us happier," explains Barnard.
Wellness is often touted as a trend by lifestyle magazines and social media influencers, but for Barnard, it's the ethos of her interior design practice. "Our clients know better and they choose healthy," she says. Organic textiles, sustainable materials, non-toxic finishes, inspiring artwork, bespoke furniture made by local craftspeople — all of these elements support our mental and physical well-being. And designers with robust knowledge of healthy home design have the power to change lives for the better.
Sarah Barnard, WELL AP + LEED AP designs healthy, happy, personalized spaces that are deeply connected to nature and art. The ideas most essential to her practice and design process are wellness, historic preservation, and the infinite ways in which design can enhance life.
Barnard has been featured in publications internationally and was named a "Ones to Watch Scholar" by the American Society of Interior Designers. In 2018 Locale Magazine named Barnard "Los Angeles' Favorite Interior Designer". Barnard holds a Master of Fine Arts degree from Claremont Graduate University as well as undergraduate degrees in Art and Interior Architectural Design.
For more information about Sarah Barnard visit www.sarahbarnard.com